If you need help making a decision about Gallbladder removal, call the expert surgeon team at Texas Health Presbyterian Hospital Flower Mound at (469) 322-7003
Single-Site™ da Vinci® Surgery (Gallbladder Surgery)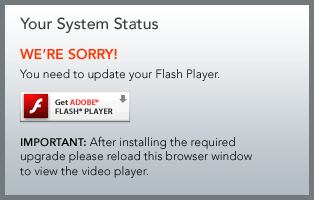 If you have a gallbladder attack or severe symptoms, your doctor may suggest surgery to remove your gallbladder. It's an organ you can live without. Gallbladder removal is known as a cholecystectomy.
da Vinci® Single-Site® Cholecystectomy
Gallbladder Surgery: Know Your Options
Gallbladder surgery can be done using open surgery (through one large incision) or minimally invasively (through a few small incisions or one belly button incision) using da Vinci Surgery or traditional laparoscopy.
Why da Vinci Surgery?
Surgeons using da Vinci technology can remove your gallbladder through one small incision (cut) in your belly button using Single-Site* technology, or through a few small incisions. da Vinci Single-Site patients experience virtually scarless results, like single-incision traditional laparoscopy. The da Vinci System is a robotic-assisted surgical device that your surgeon is 100% in control of at all times. The da Vinci System gives surgeons:
A 3D HD view inside your body
Special wristed instruments that bend and rotate far greater than the human hand
Enhanced vision, precision and control
The da Vinci System has brought minimally invasive surgery to more than 3 million patients worldwide. da Vinci technology – changing the experience of surgery for people around the world.
Risks & Considerations Related to Cholecystectomy (gallbladder removal): injury to the common bile duct (tube that carries bile from the gallbladder to the small intestine), leaking bile, inflamed pancreas (pancreatitis), retained stones in the common bile duct.
WHEN IS SINGLE-SITE TECHNOLOGY USED AND WHAT ARE THE RISKS?
da Vinci Surgery with Single-Site® Instruments is cleared for use in gallbladder removal, and for hysterectomy and ovary removal for benign conditions. Patients who are not candidates for non-robotic minimally invasive surgery are also not candidates for da Vinci Surgery, including da Vinci Surgery with Single-Site Instruments. There may be an increased risk of incision-site hernia with single-incision surgery, including Single-Site surgery with the da Vinci System.
PN 1002289 Rev C 11/2015
Important Safety Information
Serious complications may occur in any surgery, including da Vinci® Surgery, up to and including death. Individual surgical results may vary. Patients should talk to their doctor to decide if da Vinci Surgery is right for them. Patients and doctors should review all available information on non-surgical and surgical options in order to make an informed decision. Please also refer to http://www.daVinciSurgery.com/Safety for Important Safety Information.
© 2015 Intuitive Surgical, Inc. All rights reserved. Product names are trademarks or registered trademarks of their respective holders. The information on this website is intended for a United States audience only.
---
Website Disclaimer for intuitivesurgical.com and davincisurgery.com
This website does not provide medical advice. If you think you have a medical emergency, call your doctor or 911 immediately.
The materials on this website are for general educational information only. Information you read on this website cannot replace the relationship that you have with your healthcare professional. Intuitive Surgical does not practice medicine or provide medical services or advice and the information on this website should not be considered medical advice. You should always talk to your healthcare provider for diagnosis and treatment. Health information changes quickly. Therefore, it is always best to consult with your healthcare provider.
If you have questions about the da Vinci® Surgical System or about surgical procedures conducted with the da Vinci Surgical System, consult a surgeon that has experience with the da Vinci Surgical System. A list of surgeons that have experience with the da Vinci Surgical System can be found in the Surgeon Locator.